We do not have any information on races in your jurisdiction for the November 6th election
. Pick another location
here
, or sign up to receive future guides below.
14th Legislative District
General ELECTION: November 6th, 2018
The Washington Voters Guide compiles the information that allows you to make informed decisions about the races on your ballot, based on your values. Vote in every race on your ballot! It's our right and our responsibility. Please share this guide with your friends and family.

To find out where to drop off your ballot, click on the location below:
Statewide Ballot Measures
Federal
U.S. Senator
Maria Cantwell
Democrat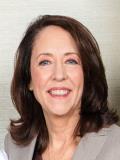 Senator Maria Cantwell was first elected in 2000 and continues to represent our state's progressive values in our nation's capital. Sen. Cantwell has been a leader on a wide range of issues including reproductive rights, supporting the Children's Health Insurance Program, defending net neutrality, passing oil spill legislation to protect our water, working on clean energy policies, and many more.
Sen. Cantwell is opposed by Republican Susan Hutchison. Hutchison is a former news anchor and past chair of the state Republican Party. She ran for King County Executive in 2009 and lost by twenty points. Hutchison is well-known for being a party-line Republican and for her fierce defense of President Donald Trump, including calling fellow Republican Ted Cruz a "traitor" for not supporting the president's campaign.
Sen. Cantwell has been a tenacious advocate for the people of Washington state and is the best choice in this race.
Progressive
Endorsements & Supporters
Congress
U.S. Representative, 3rd Congressional District
Carolyn Long
Democrat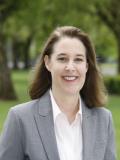 Democratic Carolyn Long is an associate professor at the School of Politics at WSU Vancouver. Her platform includes protecting the health care of those with preexisting conditions, stabilizing the Affordable Care Act, and providing effective health care for those with addiction and mental illnesses. She is also prioritizing treating gun violence like a public health crisis, caring for veterans, reforming the tax code to make it fairer for middle-class families, and protecting Medicare and Social Security.
Long is running against incumbent Rep. Jaime Herrera Beutler, an extremely conservative Republican who has consistently sided with far-right members of her party on important issues. In particular, Rep. Herrera Beutler voted in favor of congressional Republicans' $1.5 trillion tax giveaway to corporations and the wealthy few.
Long is the best choice for Congress in the 3rd Congressional District.
Progressive
Endorsements & Supporters
U.S. Representative, 4th Congressional District
Christine Brown
Democrat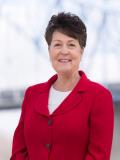 Christine Brown is a former news anchor who has served on many community boards, including the Board of Directors for the Yakima Chamber of Commerce and the Tri-City Regional Chamber of Commerce. She is seeking bipartisan action on climate change, a path towards citizenship for undocumented workers, and health care for all through a single-payer system that would extend the coverage of the Affordable Care Act. She also supports the transition to clean energy and consumer protections against big banks.
Brown is challenging Republican Representative Dan Newhouse. Rep. Newhouse is the former director of the state Department of Agriculture and a pro-Trump representative who has voted with the president 96 percent of the time. He supports Trump's tax plan and repealing the Affordable Care Act, which provides health care to hundreds of thousands of Washingtonians.
Brown is the best choice in this race.
Progressive
Endorsements & Supporters
14th Legislative District
State Representative, Position #1
Sasha Bentley
Democrat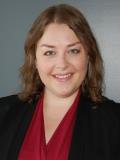 Democrat Sasha Bentley is running to address the opioid crisis in Washington state. Bentley has a progressive, solution-oriented platform that seeks to strengthen Washington's education and health care systems. She wants to push the Legislature to explore alternative ways to deliver critical services like universal pre-K and single-payer health care. Additionally, Bentley believes that in order to strengthen Central Washington's economy, the state must invest in solar and wind energy jobs as well as the Skamania lumber and agriculture sectors.
Bentley is opposed by Republican Chris Corry. Corry is an insurance expert who opposes reforms that would fix our state's broken tax system. He states that his first priority is protecting the Second Amendment and "our conservative, Central Washington values."
Bentley is the best choice in this race.
Progressive
Endorsements & Supporters
State Representative, Position #2
Liz Hallock
Democrat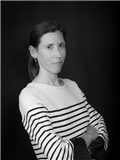 Small business owner and attorney Liz Hallock is running for the 14th Legislative District House Position 2. Hallock is prioritizing improving government transparency, protecting women's health care, and strengthening internet privacy. Hallock is also focused on affordable housing and implementing commonsense gun safety measures that do not undermine the 2nd Amendment.

Hallock is opposed by incumbent Republican Rep. Gina Mosbrucker, who is a strict social conservative. Since assuming office in 2015, Rep. Mosbrucker has maintained a poor voting record on environmental protections and women's health issues. This year, Rep. Mosbrucker voted against expanding access to women's health care, as well as against 10 out of 11 commonsense environmental protection bills, which earned her a failing grade from conservation advocates.

Hallock is the best choice in this race.
Progressive
Endorsements & Supporters
Clark County
Clark County Council
Depending on where you live, you may have the below races on your ballot.
Clark County Council, Council Chair
Eric Holt
Democrat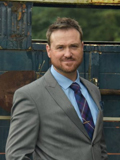 Eric Holt is a Precinct Committee Officer and vice-chair of the Washington State Progressive Caucus who, if elected, would be the only Democrat on the council. He is prioritizing creating more union jobs and living wage jobs. He recognizes that while unemployment is falling, the average renter in Clark County does not make enough to afford a studio apartment in a 40-hour workweek. He is also focused on protecting farmland from development and replacing the aging jail in order to provide additional mental health and substance abuse assistance. Holt also advocates for lifting the moratorium on marijuana in the county and fixing infrastructure issues.
Holt is running against real estate broker and Clark County councilmember Eileen Quiring. She is also a former planning commissioner for Clark County as well as a former state senator. Quiring's campaign is mostly crafted around fiscal responsibility, property rights, and fully funding law enforcement.
Holt is the best choice for Clark County Council.
Progressive
Endorsements & Supporters

Sierra Club

Other: 49th Legislative District Democratic Central Committee
Clark County Council, District #1
Temple Lentz
Democrat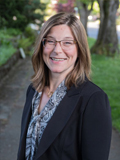 Temple Lentz is the host and producer of Hello Vancouver, a live talk show in Southwest Washington. After a vote by Clark County residents in 2014, the county was mandated to establish a council-manager form of government, and Lentz was elected to the board of freeholders that worked on the new Home Charter Rule. She also currently serves on the Clark County Commission on Aging. If elected, Lentz is prioritizing attracting new jobs, building more middle- and low-income housing, building public-private partnerships to support the homeless, and supporting universal design that accommodates the elderly. Lentz also supports increasing density where appropriate to accommodate the county's growing housing needs.
Lentz is running against incumbent and former Vancouver city councilmember Jeanne Stewart. Stewart is a Republican who sometimes trends independent, earning ire and praise from both sides of the aisle on the county council. She voted against lifting the marijuana ban in Clark County in unincorporated areas. Though her website has not been updated for the current election, Stewart has stated in debates that she supports additional senior housing and preventative public health care.
Lentz, with her broad support from progressive groups, is the best choice in this race.
Progressive
Endorsements & Supporters
Clark County Council, District #2
No Good Choices Elisabeth Veneman
Republican
There are no good choices in this race. Elisabeth Veneman is a deeply conservative candidate who worked on Ted Cruz's 2016 campaign. She does not support abortion access, even in cases of rape, incest, or a threat to the mother's life. She also does not support light rail in the county and her homelessness and addiction platform consists of discouraging its symptoms instead of addressing the root causes.
Incumbent Republican Julie Olson sat on the Ridgefield School Board for eight years, including as president and vice president. Like her opponent, Olson holds very conservative views on women's health and LGBTQ rights. She previously opposed marriage equality for gay and lesbian couples and opposes abortion unless the mother's life is in danger.
Judicial Races
The Progressive Voters Guide may skip recommendations for unopposed judicial races.
State Supreme Court
State Supreme Court Justice, Position #2
Susan Owens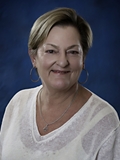 First elected in 2000, Supreme Court Justice Susan Justice Owens brings more 40 years of legal experience to Washington's Supreme Court. Prior to serving on the court, Justice Owens served nineteen years as a District Court Judge in Western Clallam County. Justice Owens has been a leader in the judicial community on addressing the impacts of domestic violence on children. Nationally, Justice Owens is a judicial trainer on this topic and participated in the writing of the Northwest Tribal Judges Domestic Violence Manual. br> br> Justice Owens is running unopposed for re-election and has earned your support.
Progressive
Endorsements & Supporters
State Supreme Court Justice, Position #8
Steve Gonzalez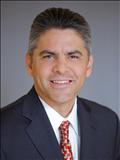 Supreme Court Justice Steve Gonzalez has earned national recognition for his judicial expertise and work to increase access to the judicial system. Before serving on the Supreme Court, Justice Gonzalez served as an Assistant U.S. Attorney and on the King County Superior Court for more than 10 years hearing criminal, juvenile, and family law cases. Justice Gonzalez is devoted to working for the people of Washington and serves as a board member for the Washington Leadership Institute, an organization that supports emerging community leaders from diverse backgrounds. As one of the few multi-lingual justices, he chairs the Interpreter Commission. Justice Gonzalez is rated "Exceptionally Well Qualified" by 10 independent bar associations in Washington state.
Gonzalez is being challenged by Bellevue-based attorney Nathan Choi, who ran unsuccessfully for a judicial seat on the Court of Appeals in 2016. Since then, Choi has faced numerous ethical controversies. In 2017, the King County Bar Association formally reprimanded Choi for violating KCBA's fair campaign practices guidelines by releasing misleading campaign materials and failing to follow state candidate rules. In February of this year, Washington Attorney General Bob Ferguson formally filed a lawsuit against Nathan Choi in a Thurston County Court. The case is still open.
Justice Steve Gonzalez is the best choice for Supreme Court Justice Position 8.
Progressive
Endorsements & Supporters
State Supreme Court Justice, Position #9
Sheryl Gordon McCloud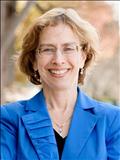 Washington Supreme Court Justice Sheryl Gordon McCloud has been a fierce defender of constitutional rights and has written the decision in several consequential court cases. Prior to serving on the Supreme Court, she worked as an accomplished appellate court attorney for nearly three decades and was a founding member of the Washington Appellate Lawyers Association. Her strong judicial track record has earned a rating of "Exceptionally Well Qualified" by 10 independent state bar associations, including Washington Women Lawyers and the newly-minted Veterans Bar Association.
Justice McCloud in running unopposed for Position 9 and deserves your vote.
Progressive
Endorsements & Supporters
Court of Appeals
Depending on where you live, you may have the below races on your ballot.
Court of Appeals, Division Two, District Three: Judge, Position #1
Rich Melnick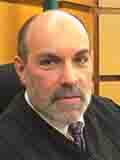 Judge Rich Melnick is running unopposed for re-election to the Court of Appeals, Division 2, District 3, Judge Position 1. Prior to serving on the appellate court, Judge Melnick served as a prosecutor in the Clark County Prosecuting Attorney's Office for more than two decades and served as a Clark County District and Superior Court judge. He is also a commissioner and the education chair for the Washington state Supreme Court's Gender and Justice Commission. Judge Melnick is known for his strong work ethic, commitment to public service, judicial expertise, and deep ties to Southwestern Washington. Judge Rich Melnick deserves your vote.
Court of Appeals, Division Three, District Three: Judge, Position #3
Robert Lawrence-Berrey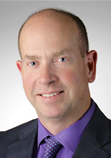 Judge Robert Lawrence-Berrey is the chief judge for Division 3 of Washington's Court of Appeals. Appointed in May 2014, Judge Lawrence-Berrey was elected the following November. Prior to serving on the appellate court, Judge Lawrence-Berrey worked for 20 years as a trial and appellate attorney and served three years as a Yakima County Superior Court Judge. Judge Lawrence-Berrey is also highly active in the community. He has served on the Yakima Symphony Orchestra Board, the Yakima Juvenile Court Community Accountability Board, and the Central Washington Multiple Sclerosis Society Board. Judge Robert Lawrence-Berrey is running unopposed for re-election and deserves your vote.
Other Ballot Measures
East Clark County Fire and Rescue Proposition # 2
Vote YES to Save Our Fire Services
When a loved one is having a heart attack, the last thing to be worrying about is whether the firefighters and ambulance services have the necessary staffing, equipment, and training to respond. East County Fire and Rescue - serving Washougal, Camas, and surrounding unincorporated areas - is putting forth Proposition No. 2 to keep up with the growing need for emergency fire safety services. Since 2007, demand for fire prevention and rescue services have increased by 57 percent, placing a strain on the district's limited resources.
The passage of Proposition No. 2 would allow East Clark County Fire and Rescue to pay for additional staffing, firefighter training, facility maintenance, and equipment repairs. Proposition No. 2 is not a new tax and would merely restore the levy to the voter-approved 2008 rate of $1.50 per $1,000 of property value, which would cost the owner of a $450,000 home $7.87 per month. If the levy fails, proponents of the levy worry that the fire district would not have enough finances to maintain emergency service levels. Vote YES on Proposition No. 2.