We do not have any information on races in your jurisdiction for the November 6th election
. Pick another location
here
, or sign up to receive future guides below.
General ELECTION: November 6th, 2018
The Washington Voters Guide compiles the information that allows you to make informed decisions about the races on your ballot, based on your values. Vote in every race on your ballot! It's our right and our responsibility. Please share this guide with your friends and family.

To find out where to drop off your ballot, click on the location below:
Statewide Ballot Measures
Federal
U.S. Senator
Maria Cantwell
Democrat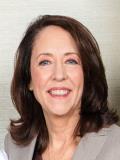 Senator Maria Cantwell was first elected in 2000 and continues to represent our state's progressive values in our nation's capital. Sen. Cantwell has been a leader on a wide range of issues including reproductive rights, supporting the Children's Health Insurance Program, defending net neutrality, passing oil spill legislation to protect our water, working on clean energy policies, and many more.
Sen. Cantwell is opposed by Republican Susan Hutchison. Hutchison is a former news anchor and past chair of the state Republican Party. She ran for King County Executive in 2009 and lost by twenty points. Hutchison is well-known for being a party-line Republican and for her fierce defense of President Donald Trump, including calling fellow Republican Ted Cruz a "traitor" for not supporting the president's campaign.
Sen. Cantwell has been a tenacious advocate for the people of Washington state and is the best choice in this race.
Progressive
Endorsements & Supporters
3rd Congressional District
U.S. Representative, 3rd Congressional District
Carolyn Long
Democrat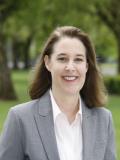 Democratic Carolyn Long is an associate professor at the School of Politics at WSU Vancouver. Her platform includes protecting the health care of those with preexisting conditions, stabilizing the Affordable Care Act, and providing effective health care for those with addiction and mental illnesses. She is also prioritizing treating gun violence like a public health crisis, caring for veterans, reforming the tax code to make it fairer for middle-class families, and protecting Medicare and Social Security.
Long is running against incumbent Rep. Jaime Herrera Beutler, an extremely conservative Republican who has consistently sided with far-right members of her party on important issues. In particular, Rep. Herrera Beutler voted in favor of congressional Republicans' $1.5 trillion tax giveaway to corporations and the wealthy few.
Long is the best choice for Congress in the 3rd Congressional District.
Progressive
Endorsements & Supporters
18th Legislative District
State Representative, Position #1
Chris Thobaben
Democrat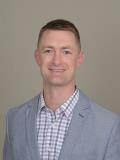 Retired Marine officer and moderate Democrat Chris Thobaben is running for the 18th Legislative District House Position 1. Thobaben wants bring jobs to Southwestern Washington by working with both the private sector and organized labor. He is also passionate about addressing the region's homelessness crisis and has a plan to work with health care providers to better serve rural communities.

Thobaben is challenging incumbent Republican Rep. Brandon Vick, who has been a consistent obstacle to progress on key environmental and women's health issues. Thobaben is the stronger choice in this race.
Progressive
Endorsements & Supporters
State Representative, Position #2
Kathy Gillespie
Democrat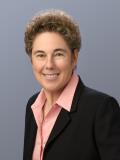 Kathy Gillespie is a former newspaper editor and a current Vancouver Public Schools Board member. A strong supporter of workers' rights and K-12 education, Gillespie gives back to the community by mentoring young women and volunteering with the PTA. Gillespie is focused on ensuring that Southwestern Washington communities are authentically represented in Olympia. She will work hard to ensure that they receive funding for infrastructure development, job creation, and social services.

Gillespie is running for the 18th Legislative District House Position 2 against Republican small business owner Larry Hoff. Hoff is a former CEO of Fiber Federal Credit Union and a U.S. Navy veteran. He is running on a conservative platform that fails to offer pragmatic solutions to the tough challenges facing Southwestern Washington. Gillespie is the best choice in this race.
Progressive
Endorsements & Supporters
Clark County
Clark County Council
Clark County Council, Council Chair
Eric Holt
Democrat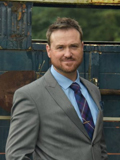 Eric Holt is a Precinct Committee Officer and vice-chair of the Washington State Progressive Caucus who, if elected, would be the only Democrat on the council. He is prioritizing creating more union jobs and living wage jobs. He recognizes that while unemployment is falling, the average renter in Clark County does not make enough to afford a studio apartment in a 40-hour workweek. He is also focused on protecting farmland from development and replacing the aging jail in order to provide additional mental health and substance abuse assistance. Holt also advocates for lifting the moratorium on marijuana in the county and fixing infrastructure issues.
Holt is running against real estate broker and Clark County councilmember Eileen Quiring. She is also a former planning commissioner for Clark County as well as a former state senator. Quiring's campaign is mostly crafted around fiscal responsibility, property rights, and fully funding law enforcement.
Holt is the best choice for Clark County Council.
Progressive
Endorsements & Supporters

Sierra Club

Other: 49th Legislative District Democratic Central Committee
Clark County Council, District #1
Temple Lentz
Democrat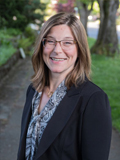 Temple Lentz is the host and producer of Hello Vancouver, a live talk show in Southwest Washington. After a vote by Clark County residents in 2014, the county was mandated to establish a council-manager form of government, and Lentz was elected to the board of freeholders that worked on the new Home Charter Rule. She also currently serves on the Clark County Commission on Aging. If elected, Lentz is prioritizing attracting new jobs, building more middle- and low-income housing, building public-private partnerships to support the homeless, and supporting universal design that accommodates the elderly. Lentz also supports increasing density where appropriate to accommodate the county's growing housing needs.
Lentz is running against incumbent and former Vancouver city councilmember Jeanne Stewart. Stewart is a Republican who sometimes trends independent, earning ire and praise from both sides of the aisle on the county council. She voted against lifting the marijuana ban in Clark County in unincorporated areas. Though her website has not been updated for the current election, Stewart has stated in debates that she supports additional senior housing and preventative public health care.
Lentz, with her broad support from progressive groups, is the best choice in this race.
Progressive
Endorsements & Supporters
Clark County Council, District #2
No Good Choices Elisabeth Veneman
Republican
There are no good choices in this race. Elisabeth Veneman is a deeply conservative candidate who worked on Ted Cruz's 2016 campaign. She does not support abortion access, even in cases of rape, incest, or a threat to the mother's life. She also does not support light rail in the county and her homelessness and addiction platform consists of discouraging its symptoms instead of addressing the root causes.
Incumbent Republican Julie Olson sat on the Ridgefield School Board for eight years, including as president and vice president. Like her opponent, Olson holds very conservative views on women's health and LGBTQ rights. She previously opposed marriage equality for gay and lesbian couples and opposes abortion unless the mother's life is in danger.
Court of Appeals, Division Two, District Three
Court of Appeals, Division Two, District Three: Judge, Position #1
Rich Melnick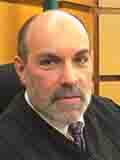 Judge Rich Melnick is running unopposed for re-election to the Court of Appeals, Division 2, District 3, Judge Position 1. Prior to serving on the appellate court, Judge Melnick served as a prosecutor in the Clark County Prosecuting Attorney's Office for more than two decades and served as a Clark County District and Superior Court judge. He is also a commissioner and the education chair for the Washington state Supreme Court's Gender and Justice Commission. Judge Melnick is known for his strong work ethic, commitment to public service, judicial expertise, and deep ties to Southwestern Washington. Judge Rich Melnick deserves your vote.
Vancouver City Council
Vancouver City Council, Position #1
Laurie Lebowsky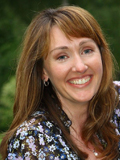 Clark County Planner Laurie Lebowsky was appointed to the Vancouver City Council after candidate Scott Campbell passed away during the election cycle last year but was posthumously elected to the council. She has worked as a planner for more than 20 years and is putting a special focus on issues of growth and inclusion. In her retainment campaign, she is prioritizing increasing affordable housing, supporting family wage jobs, promoting policies that help residents age in place, and enhancing the park system.
Lebowsky is running against Sarah Fox, the Senior Planner for the city of Camas. Fox has held several leadership positions in the community, including her current roles as President of the Camas Public Employees Association union, President of the SW Washington Section of the American Planning Association, and Commissioner of the Clark County Historic Preservation Commission. She is seeking to ensure that Vancouver has a variety of housing types for all income levels, updating infrastructure, and supporting local business.
While Fox has a strong background in public service, we lean towards Lebowsky in this race because of her support from local progressive advocates.
Progressive
Endorsements & Supporters
Other Ballot Measures
East Clark County Fire and Rescue Proposition # 2
Vote YES to Save Our Fire Services
When a loved one is having a heart attack, the last thing to be worrying about is whether the firefighters and ambulance services have the necessary staffing, equipment, and training to respond. East County Fire and Rescue - serving Washougal, Camas, and surrounding unincorporated areas - is putting forth Proposition No. 2 to keep up with the growing need for emergency fire safety services. Since 2007, demand for fire prevention and rescue services have increased by 57 percent, placing a strain on the district's limited resources.
The passage of Proposition No. 2 would allow East Clark County Fire and Rescue to pay for additional staffing, firefighter training, facility maintenance, and equipment repairs. Proposition No. 2 is not a new tax and would merely restore the levy to the voter-approved 2008 rate of $1.50 per $1,000 of property value, which would cost the owner of a $450,000 home $7.87 per month. If the levy fails, proponents of the levy worry that the fire district would not have enough finances to maintain emergency service levels. Vote YES on Proposition No. 2.