We do not have any information on races in your jurisdiction for the November 6th election
. Pick another location
here
, or sign up to receive future guides below.
General ELECTION: November 6th, 2018
The Washington Voters Guide compiles the information that allows you to make informed decisions about the races on your ballot, based on your values. Vote in every race on your ballot! It's our right and our responsibility. Please share this guide with your friends and family.

To find out where to drop off your ballot, click on the location below:
Statewide Ballot Measures
Federal
U.S. Senator
Maria Cantwell
Democrat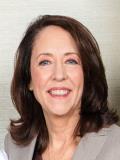 Senator Maria Cantwell was first elected in 2000 and continues to represent our state's progressive values in our nation's capital. Sen. Cantwell has been a leader on a wide range of issues including reproductive rights, supporting the Children's Health Insurance Program, defending net neutrality, passing oil spill legislation to protect our water, working on clean energy policies, and many more.
Sen. Cantwell is opposed by Republican Susan Hutchison. Hutchison is a former news anchor and past chair of the state Republican Party. She ran for King County Executive in 2009 and lost by twenty points. Hutchison is well-known for being a party-line Republican and for her fierce defense of President Donald Trump, including calling fellow Republican Ted Cruz a "traitor" for not supporting the president's campaign.
Sen. Cantwell has been a tenacious advocate for the people of Washington state and is the best choice in this race.
Progressive
Endorsements & Supporters
Congress
U.S. Representative, 1st Congressional District
U.S. Representative, 2nd Congressional District
U.S. Representative, 3rd Congressional District
U.S. Representative, 4th Congressional District
U.S. Representative, 5th Congressional District
U.S. Representative, 6th Congressional District
U.S. Representative, 7th Congressional District
U.S. Representative, 8th Congressional District
U.S. Representative, 9th Congressional District
U.S. Representative, 10th Congressional District