Your detected location has several legislative districts. You can further customize your guide by identifying your district, which should be listed on your ballot.
We do not have any information on races in your jurisdiction for the November 6th election
. Pick another location
here
, or sign up to receive future guides below.
General ELECTION: November 6th, 2018
The Washington Voters Guide compiles the information that allows you to make informed decisions about the races on your ballot, based on your values. Vote in every race on your ballot! It's our right and our responsibility. Please share this guide with your friends and family.

To find out where to drop off your ballot, click on the location below:
Statewide Ballot Measures
Federal
U.S. Senator
Maria Cantwell
Democrat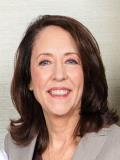 Senator Maria Cantwell was first elected in 2000 and continues to represent our state's progressive values in our nation's capital. Sen. Cantwell has been a leader on a wide range of issues including reproductive rights, supporting the Children's Health Insurance Program, defending net neutrality, passing oil spill legislation to protect our water, working on clean energy policies, and many more.
Sen. Cantwell is opposed by Republican Susan Hutchison. Hutchison is a former news anchor and past chair of the state Republican Party. She ran for King County Executive in 2009 and lost by twenty points. Hutchison is well-known for being a party-line Republican and for her fierce defense of President Donald Trump, including calling fellow Republican Ted Cruz a "traitor" for not supporting the president's campaign.
Sen. Cantwell has been a tenacious advocate for the people of Washington state and is the best choice in this race.
Progressive
Endorsements & Supporters
4th Congressional District
U.S. Representative, 4th Congressional District
Christine Brown
Democrat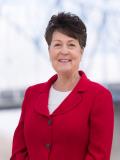 Christine Brown is a former news anchor who has served on many community boards, including the Board of Directors for the Yakima Chamber of Commerce and the Tri-City Regional Chamber of Commerce. She is seeking bipartisan action on climate change, a path towards citizenship for undocumented workers, and health care for all through a single-payer system that would extend the coverage of the Affordable Care Act. She also supports the transition to clean energy and consumer protections against big banks.
Brown is challenging Republican Representative Dan Newhouse. Rep. Newhouse is the former director of the state Department of Agriculture and a pro-Trump representative who has voted with the president 96 percent of the time. He supports Trump's tax plan and repealing the Affordable Care Act, which provides health care to hundreds of thousands of Washingtonians.
Brown is the best choice in this race.
Progressive
Endorsements & Supporters
Legislative Races
8th Legislative District
State Senator
Leo Perales
Democrat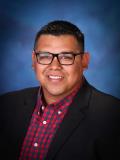 Democrat Leo Perales is a Kennewick civic leader looking to unseat incumbent Republican Sharon Brown for the 8th Legislative District Senate seat. Perales would bring a wealth of experience to the position and an in-depth understanding of the many challenges facing the communities in the Tri-Cities area. Perales is running because he believes that public safety, sustainable infrastructure development, and job growth policies for rural areas must become a higher priority in the Legislature. Prior to running for public office, Perales served as the Vice Chair of the Kennewick Housing Authority and as the Vice Chair of the Benton County Planning Commission.
Perales faces an uphill race against Sen. Brown, who has been a staunch conservative voice in Olympia. Brown regularly votes against progressive policies that support working families and opposes LGBTQ and reproductive rights. Perales is the best choice in this race.
State Representative, Position #1
Shir Regev
Democrat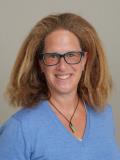 Democrat Shir Regev is running for the 8th Legislative District House Position 1. Regev is a health physics technician at the Hanford site. She has previously served in the Peace Corps and U.S. Navy as an electronics technician. Regev is a vocal advocate for LGBTQ equality and inclusion. She is running because she believes that government must remain accessible, open, and accountable to the public. Regev is prioritizing the revitalization of the local economy and addressing the underlying issues that are causing many working families in Benton County to face economic insecurity.
Regev's opponent is conservative Republican Rep. Brad Klippert, who is one of the most extreme ring-wing legislators in the House. For years, Klippert has voted against investments in local infrastructure and efforts to create clean energy jobs. This year, he voted against the Equal Pay Opportunity Act, which protects women from gender-based salary discrimination, and he also voted against banning conversion therapy on minors.
Regev is the clear choice in this race.
State Representative, Position #2
Christopher Tracy
Democrat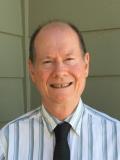 Christopher Tracy is running for the 8th Legislative District House Position 2 to replace retiring representative Larry Haler. A political newcomer with a background in public service, Tracy would bring a fresh perspective to the Legislature. He is running on a moderate platform that includes reducing tuition rates at universities and community colleges, lowering medical expenses for middle-class families, and working to improve school safety measures. Tracy is also very involved with the local community as an animal rescue volunteer.
Tracy faces an uphill race against Republican and Kennewick City Councilmember Republican Matt Boehnke. Boehnke is a staunch conservative who is focused on reducing regulations for businesses, education, and energy.
Tracy is the best choice in this race.
16th Legislative District
State Representative, Position #1
Everett Maroon
Democrat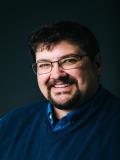 Democrat Everett Maroon is running to ensure that the economic needs of Southeast Washington are represented in Olympia. Currently, Maroon is the executive director of a local health care nonprofit. If elected, Maroon plans to focus on strengthening health care in rural communities and supporting local infrastructure development. Maroon's comprehensive vision for the 16th Legislative District has earned him the endorsement and support of several local democratic organizations and newspapers.
Maroon is challenging incumbent Republican Rep. William "Bill" Jenkin. Rep. Jenkin is a conservative Republican who is opposed to fully funding schools and reproductive freedom for women. Maroon is the better choice in this race.
Progressive
Endorsements & Supporters
State Representative, Position #2
Rebecca Francik
Democrat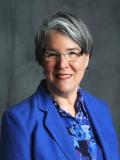 Former Pasco city councilmember and career educator Rebecca Francik is seeking to fill the House seat in the 16th Legislative District vacated by retiring Representative Terry Nealey. Since beginning her career in public service 21 years ago, Francik has been committed to fighting for the needs of Southeast Washingtonians. If elected, Francik wants to bridge the partisan divide by putting the needs of working families first. Her campaign platform is focused on infrastructure development, education, and creating more economic opportunity for small business owners and farmers.
Francik faces a tough race against Walla Walla County Republican Chair Skylar Rude. In 2016, Rude and Francik faced one another in the primary for a legislative seat, where Rude lost to Francik by fewer than 400 votes. Currently, Rude works as Republican state Sen. Maureen Walsh's legislative aide. Rude is extremely conservative on fiscal issues; for example, he supports sub-minimum wages to make entry-level positions cheaper for business.
Francik is the best choice in this race.
Progressive
Endorsements & Supporters
Judicial Races
The Progressive Voters Guide may skip recommendations for unopposed judicial races.
State Supreme Court
State Supreme Court Justice, Position #2
Susan Owens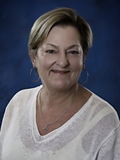 First elected in 2000, Supreme Court Justice Susan Justice Owens brings more 40 years of legal experience to Washington's Supreme Court. Prior to serving on the court, Justice Owens served nineteen years as a District Court Judge in Western Clallam County. Justice Owens has been a leader in the judicial community on addressing the impacts of domestic violence on children. Nationally, Justice Owens is a judicial trainer on this topic and participated in the writing of the Northwest Tribal Judges Domestic Violence Manual. br> br> Justice Owens is running unopposed for re-election and has earned your support.
Progressive
Endorsements & Supporters
State Supreme Court Justice, Position #8
Steve Gonzalez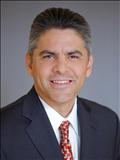 Supreme Court Justice Steve Gonzalez has earned national recognition for his judicial expertise and work to increase access to the judicial system. Before serving on the Supreme Court, Justice Gonzalez served as an Assistant U.S. Attorney and on the King County Superior Court for more than 10 years hearing criminal, juvenile, and family law cases. Justice Gonzalez is devoted to working for the people of Washington and serves as a board member for the Washington Leadership Institute, an organization that supports emerging community leaders from diverse backgrounds. As one of the few multi-lingual justices, he chairs the Interpreter Commission. Justice Gonzalez is rated "Exceptionally Well Qualified" by 10 independent bar associations in Washington state.
Gonzalez is being challenged by Bellevue-based attorney Nathan Choi, who ran unsuccessfully for a judicial seat on the Court of Appeals in 2016. Since then, Choi has faced numerous ethical controversies. In 2017, the King County Bar Association formally reprimanded Choi for violating KCBA's fair campaign practices guidelines by releasing misleading campaign materials and failing to follow state candidate rules. In February of this year, Washington Attorney General Bob Ferguson formally filed a lawsuit against Nathan Choi in a Thurston County Court. The case is still open.
Justice Steve Gonzalez is the best choice for Supreme Court Justice Position 8.
Progressive
Endorsements & Supporters
State Supreme Court Justice, Position #9
Sheryl Gordon McCloud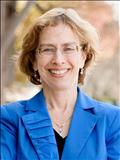 Washington Supreme Court Justice Sheryl Gordon McCloud has been a fierce defender of constitutional rights and has written the decision in several consequential court cases. Prior to serving on the Supreme Court, she worked as an accomplished appellate court attorney for nearly three decades and was a founding member of the Washington Appellate Lawyers Association. Her strong judicial track record has earned a rating of "Exceptionally Well Qualified" by 10 independent state bar associations, including Washington Women Lawyers and the newly-minted Veterans Bar Association.
Justice McCloud in running unopposed for Position 9 and deserves your vote.
Progressive
Endorsements & Supporters